CUPS
Rethink Independent Coffee Shops
CUPS is on a mission to level the playing field in the specialty coffee industry. The company provides coffee shop owners access to a set of tools, services and savings that were previously only available to chains and franchisees.
CUPS launched its mobile payment app in 2014 identifying the market demand for an independent coffee shop experience. CUPS provides the loyalty app by grouping together hundreds of independent coffee shops.
Seeing steady growth from coffee shops both in its New York headquarters and additional tier one cities, in 2017, CUPS developed B2B products and services on its own proprietary platform, showing double digit growth month on month as it pioneered the first virtual coffee chain concept.
CUPS has built a network of suppliers, baristas and services systems available on one consolidated platform. The current list of services offered includes: a mobile app, a unified supply store platform, on demand staffing services, aggregate buying groups for energy and other commodity items and marketing services.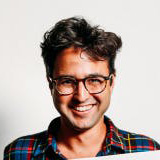 Anyone can give you money.Where Leorsa truly differs from other VCs is in the hands on (but not too much!) support that most early stage startups really need. Especially when it comes to the nitty gritty business operations and by providing a"cold" outsider view on the company. It's great to have Leorsa in our corner.
- Gilad Rotem, Founder & CEO of CUPS